General meeting 2018
2019-02
The General meeting of the ADPVK was held on February 22, 2019 at the home of its treasurer...
The sun illuminates the nigths of the Kou valley
2018-11
Installation of solar panels and batteries at the end of october doubled the output of panels installed two years ago. 52 bulbs are powered by the electricity produce by this panels...
Electric pole foundation
2018-09
The nine electric poles that were modified by Issouf the welder in Bama has been fixed in the village...
ADPVK in Africa
From the air ››
Burkina Faso is a Sub-Saharan Africa landlocked country of 36 million people. It's one of the poorest in the wolrd with one third people who living below the poverty threshold,...
Sponsor a child
Learn more ››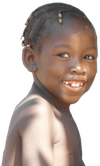 Develop human capital wich has a positive influence on econmic development, democracy and health
Build the child liberty
Taking part in the social and economic development of root community
Humanitarian and Voluntary Action
Learn more ››
The association is managed and animated by volunteers.
Full collected funds are intented to finance actions in Africa.
Actions are identified and formulated with the local population to ensure the sustainability.
Develop social and economical infrastructures to build a better future for the young people.