> Help a child
HELP A CHILD
Enhance human capital development has a positive effect on economy, environnement protection, like health and nutrition. A higher human capital stock make easier technological change and increase the chance of democraty by greater community life capacities.

Sub-Saharan countries are disabled with the weakest literacy rate in the world. It's 30 % in Burkina Faso while it's 99 % in United State.
The schooling coverage has significantly improved in Sub-Saharan Africa, but registration fee and supply cost are often a schooling child obstacle especially for the poorest families.

ADVK propose to sponsor a child through an annual or monthly commitment :
– 5 $/month or 60 $/year to sponsor a grade-schooler,
– 8 $/month or 96 $/year to sponsor a junior high school student,
– 10 $/month or 120 $/year to sponsor a high school student,

This funds will enable to pay registration fees and supplies (school bag, notebooks and pencils) as well as operating cost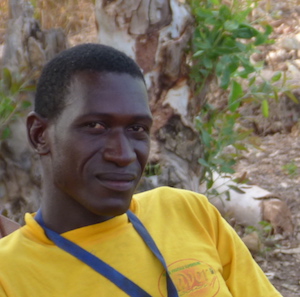 A young fisherman from the camp (Yacouba DAO) is responsible for monitoring sponsorship and transmits, using a smartphone provided by the ADVK, photos and school reports of children.
In return, you receive quarterly photos of the sponsored child and its academic results.
Select sponsorship
IBAN: FR76 1120 6200 3300 1100 1575 519
BIC: AGRIFRPP812
By clicking on the button below you will be redirected to Paypal to pay annual sponsorship.
Once the Paypal payment has been collected or the transfer order confirmed, you'll recieve a link with a login name and a password allowing you to connect on a web page with pictures and report card of the cild (
see a model
).